A broad, customised and fast range of ring blanks: we supply seamlessly turned sheet metal ring blanks to you. Berolina allows you to order ring blanks in the size you want and in any standard choice of all alloy, including silver or gold.
We need the following details in order to provide you with a detailed proposal:
–Ring blank design (e.g. a sketch/drawing sent by fax or email or send us a sample), dimensions and size, alloy
– please specify if finish is clamping ring
We also offer you seamless ring blanks from a tube* made to your specific dimensions (width and ring size) with the wall thickness specified** cut at a rectangle from the pipe.
*Minimum order quantity: from 100 grams
**Specified wall thicknesseses to benefit you: 1.0/1.2/1.4/1.6/2.0/2.5/3.0/3.5
Further processing of the ring blanks will give you the benefit of relatively less work and minimum loss of materials.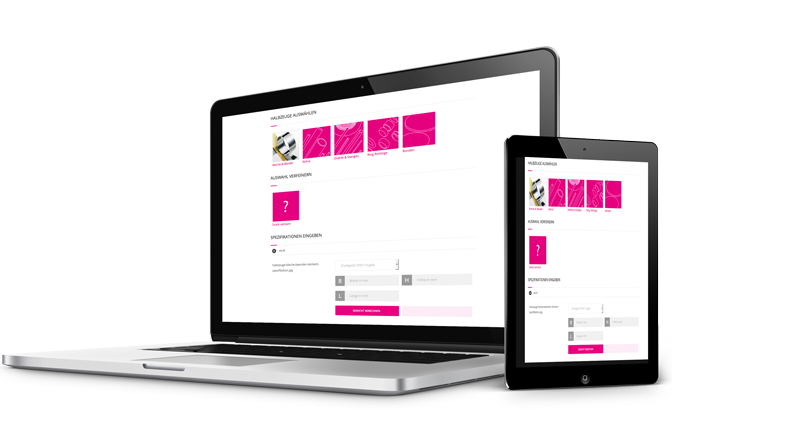 The Berolina configurator tells you the weight of semi-finished products such as sheets, rings, pipes, wires and bars, ring blanks and other blanks – in just a few clicks of the mouse.
GO TO THE CONFIGURATOR