OUR SEMI-FINISHED PRODUCTS: BRIMMING WITH QUALITY, VARIETY AND CUSTOMISED WORK
Berolina's semi-finished products showcase the full range of our expertise and many years of experience: our semi-finished products are characterised by their premium quality and their high level of pre-preparation. So from the outset, we save you lots of work in turning your ideas into reality as well as keeping every creative possibility open to you.
It is extremely important to us that our semi-finished products perfects your wealth of imagination by combining technical and economic feasibility. We achieve this optimal blend of idea and manufacturing with semi-finished products that sparkle with their attractive price/performance ratio and speedy availability. Our range of semi-finished products thus has everything in stock that you need for your day-to-day work: from sheets, wires and coils to solders and castings, Berolina offers a complete, technically proven choice of premium quality semi-finished products which can be delivered within 24 hours.
You have hit gold with your decision to choose Berolina semi-finished products – because in addition to the full selection of gold alloys and colours, our range of semi-finished products also includes the precious metals platinum, palladium and silver. So you can constantly turn your inspiration into new and precious creations. We guarantee that if we don't have the semi-finished product you want in the size you need, we will help to find the right solution for you. You can trust in us as your centre of excellence.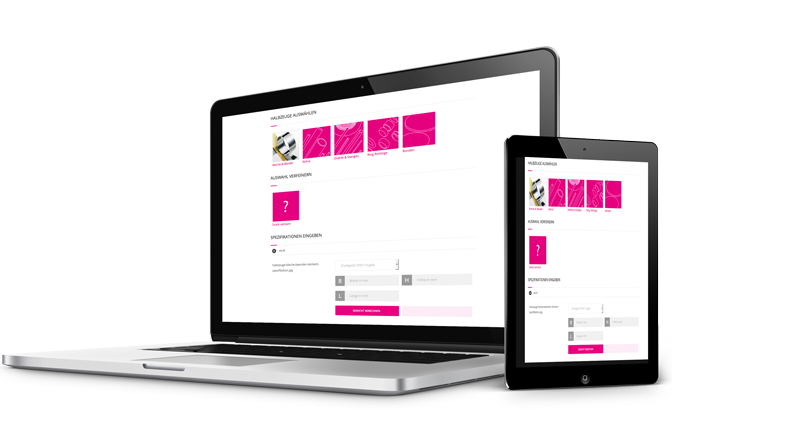 The Berolina configurator tells you the weight of semi-finished products such as sheets, rings, pipes, wires and bars, ring blanks and other blanks – in just a few clicks of the mouse.
GO TO THE CONFIGURATOR