Soft annealed or in a hard finish – Berolina wires and bars sparkle with a rich range of profiles, such as round, semi-circular, oval, square, triangular, navette etc.
Size: dependent on alloy and shape. We are happy to make to special sizes on request.
Delivery format: straight, on a spool, in a ring
Length: standard units on request
Our wire rods, manufactured from a wealth of wire profile, are supplied with an inner diameter coiled to a round or oval.
Please note that the dimensions of our wires, bars and wire coils are always dependent on the alloys and format selected, although if necessary we can always create special sizes for you. Wires and wire coiled are supplied to you in straight format, on a spool or in a ring in your preferred length.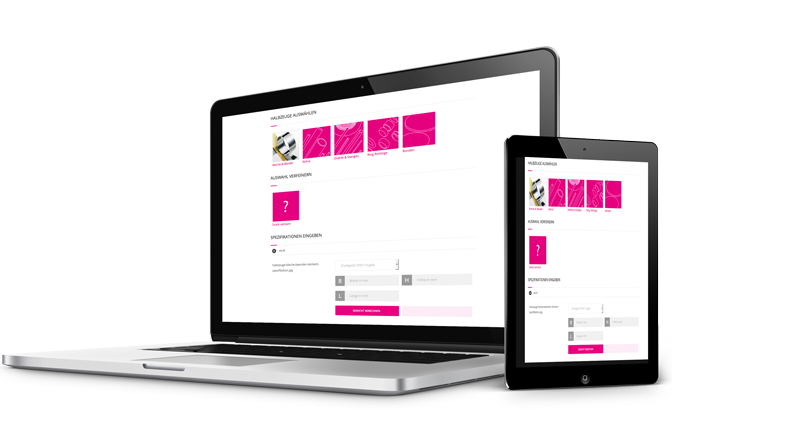 The Berolina configurator tells you the weight of semi-finished products such as sheets, rings, pipes, wires and bars, ring blanks and other blanks – in just a few clicks of the mouse.
GO TO THE CONFIGURATOR