Berolina offers a wide choice of seamless pipes: whether drawn or hammered, we have a broad range of pipe profiles, such as for example circular, semi-circular, square, triangular, oval, navette etc. in every conceivable alloy and size.
Our table shows the standard sizes of our pipes, and we can also prepare special sizes for you at any time on request. We supply hard-drawn pipes in straight or wound format, either with or without an insert. The standard tolerances are in accordance with DIN, and are dependent on pipe size.
Size: see table. We are happy to make special sizes for you on request.
Delivery formats: straight or wound, with or without insert
Hardness: hard-drawn
Tolerances: standard tolerances in accordance with DIN, depending on pipe size
We manufacture the semi-finished product from which you can create fascinating unique pieces – for example our coils for necklaces, bracelets and hoop earrings. We of course supply pipe coils with and without a seam: you can order seamless pipe coils – exactly when you need them – with or without a core. Our coils with a seam are flexibly made, making them perfect for different forms of further processing.
Just like our pipes - Berolina wire coils impress with a unique range of finishes and creative options. Our wire coils with round or oval windings are characterised by a wide choice of wire designs.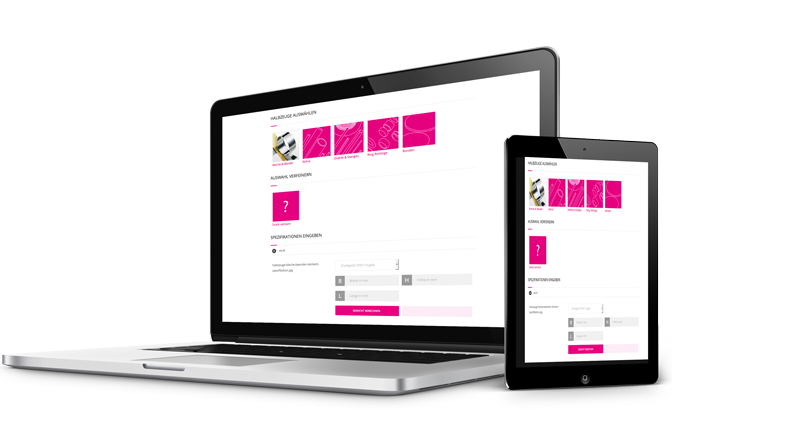 The Berolina configurator tells you the weight of semi-finished products such as sheets, rings, pipes, wires and bars, ring blanks and other blanks – in just a few clicks of the mouse.
GO TO THE CONFIGURATOR